Player's Journal
2015 2014 2013 2012 2011 2010 2009 2008 2007 2006 2005 2004 2003 2002
---
No Fret Marketing
12/05/2012
I created a video about how we organize our No Fret Cooking Marketing Plan. It might be of interest to musicians who are marketing CDs, MP3, and/or music books.
---
Inspiration and Ideas
12/03/2012

I got a nice note from my Internet friend Ken Cooke, who lives in Australia:
Just wanted to let you know that I am listening to your CD 'Act One' to get some inspiration and ideas for my end of year of recitals in 6 weeks. I have gone back to study for a Diploma Of Music this year (part-time), after 15 years between study! It has been challenging, and I've gotten a little rusty in a few areas, but overall it's great. I have to play a solo guitar jazz piece, and I'm going to do "It's Only A Paper Moon". I was really struggling for ideas tonight, then that light bulb went off....'hang on, I'll play it Steve Carter style!'. I really love your CD & your approach to soloing/improvising. It's my sort of jazz guitar playing! So - I hope all is good in the States, and thanks again for inspiring an Aussie on the other side of the world!
---
Rhythm in Mind
11/09/2012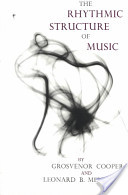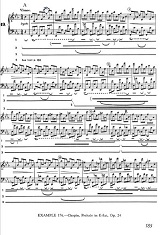 ...once a rhythm becomes established, it tends, if possible, to be continued in the mind of the listener-- it tends, that is, to organize later patterns in its own image. This is even true where the natural grouping would seem to be otherwise."
Cooper and Meyer: The Rhythmic Structure of Music
---
The Immorality of Bad Art
11/06/2012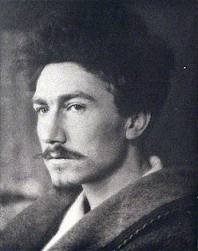 Bad art is inaccurate art. It is art that makes false reports.
Ezra Pound, The Serious Artist, p. 43
...it takes a great deal to convince a layman that bad art is "immoral." And that good art however "immoral" it is, is wholly a thing of virtue. Purely and simply that good art can NOT be immoral. By good art I mean art that bears true witness, I mean the art that is most precise. You can be wholly precise in presenting a vagueness. You can be wholly a liar in pretending that the particular vagueness was precise in outline. If you cannot understand this with regard to poetry, consider the matter in terms of painting.
Ezra Pound, The Serious Artist, p. 44
---
Samba for Carmen
09/23/2012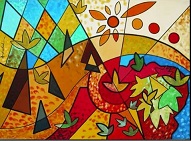 I've been converting my old cassettes to MP3. I found a tape from a concert I did at Berklee, in the 1A recital hall, probably some time in the 1990's. I was on guitar, Larry Baione also on guitar, Dave Hollander on bass, and Gil Graham on drums. Here's the head and my solo from Paquito D'Rivera's "Samba for Carmen."
---
Business As Usual
09/18/2012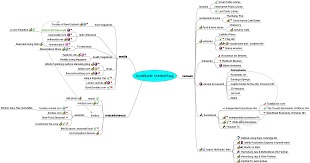 As usual, the music business demands a lot of time for marketing. Now that the No Fret Cooking cookbook and music have been published, we're researching and making contacts to set up book and music events, and to get reviews of the book and music. A lot of work, but a lot of fun. Click the image above to see the mind map I've made for the marketing plan. Check out our Amazon page to see some cookbook reviews. Check out my CDBaby page to read music reviews. And check out our events page to see a list of book and music events.
---
Triads with Substitutions
08/29/2012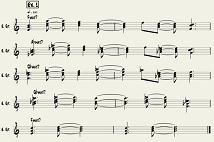 I'm putting the finishing touches on my next column for JazzGuitarLife.com.. Click on the image above for a sneak peek.
---
Jazzing Up the Green Monkey
07/13/2012

I'm looking forward to my first gig at The Green Monkey in Portsmouth, an intimate restaurant with a lot of class. We haven't eaten there yet, but Mal and I stopped in for a drink earlier this week. The staff was very pleasant and the vibe relaxed. I left a PR package with the bartender -- an excellent bartender, by the way -- and asked him to give it to the owner, Deb. The next day, Ocean called and said she and Deb thought my music was just what they were looking for. They have music three nights a week, and have been using singer/songwriters. I know some of the guys who play there, and they are good, but I think the room is too small and intimate for singing. My quiet solo jazz guitar is more suitable as background music for dining and quiet conversation. I'll have my first gig there -- the first of many, I hope, on Tuesday, July 24th.
---
Relativity
07/11/2012


We got an email from Tony, my wife's cousin in Texas. She had worked on the editing of the cookbook. Her husband, Jerry, is a guitar player and a guitar collector. We had sent them one of the early copies of No Fret Cooking. Here's an excerpt from the email:
Jerry and I spent an enjoyable evening on the patio listening to Steve's CDs. We really enjoyed it. Jerry said he was hoping we could get Steve to play that music live while you and I cooked. That would be so cool. We plan to play the CDs at our housewarming this month. Jerry mentioned how talented Steve was - which of course I already knew. He said one had to be a really good picker to play jazz - that jazz musicians got so proficient with every other kind of music that they got bored so took to jazz. I said that's what happened with Steve - he used to play folk music ... MY PERSONAL FAVORITE! Anyway - sorry I forgot to tell you earlier when we first listened to the CDs how much we enjoyed them!
---
Dining At CDBaby
07/03/2012

Music to Dine By is now up on CDBaby.com!
---
Cooking At CDBaby
06/26/2012
Music to Cook By is now up on CDBaby.com!
---
Elevated By Music
06/05/2012




Last night, Mal, Beth Boynton, and I carried on our tradition. Here's how Mal describes it in her "Author's Philosopy" section of No Fret Cooking:
For many years, I have been fortunate to have my husband play music while I prepare dinner. It is like receiving a beautiful gift that elevates me to another place as I cook. This year, my friend Beth and I stared a new tradition. We attend a Zumba class, shop at Philbrick's Fresh Market, and then head to our house to cook and be serenaded by Steve's music. Together we've cooked several recipes from this book, and I can say the whole experience has been a highlight of our day and evening.
Marilynn Carter, No Fret Cooking, "Author's Preface," p. 10
---
No Fret Cooking Published
06/03/2012

No Fret Cooking was published today! Congratulations to my wonderful wife, the love of my life, Marilynn.
---
Musical Literacy
05/31/2012

Recently I got an email from Joe Weinberg. I visited his web site and read his teaching philosophy, which I like. He stresses musical literacy. Too few guitar teachers emphasize this, these days.
I think it's important for guitarists to learn to read music, and then to read a wide variety of music. But beyond that, I think it's important for guitar teachers and students to read books and magazines about music. And even beyond that, I think it's important for guitar teachers and students to read extensively in related fields.
I was recently reading through my personal journals, and I found the following:
Smith, Page. Killing the Spirit.
(Page Smith taught at UCLA and was founding provost of the University of California at Santa Cruz. His numerous award-winning books include an eight-volume history of the United States, now being published by Penguin.)
It is my contention that the best research and the only research that should be expected of university professors is wide and informed reading in their fields and in related fields. The best teachers are almost invariably the most widely informed, those with the greatest range of interests and the most cultivated minds. That is real research, and that, and that alone, enhances teaching. Research defined as purposeful intellectual activity is certainly a legitimate requirement for a university teacher. Research necessarily resulting in publication is quite another matter, and it is to this wholly unrealistic and generally destructive requirement that we must turn our attention. Under the publish-or-perish standard, the university is perishing. Research and publication are not necessarily related. The argument that the results of research should be published are twofold: first, that the results of a scholar's research should be made generally available to other scholars to increase the fund of knowledge in a particular field; second, and closely related, that the scrutiny of other scholars in the field is necessary to verify and improve the quality of knowledge. In regard to the vast majority of so-called research turned out by university professors, these two propositions are as fallacious as the argument that published research is essential for good teaching.
pp. 179f.
---
Sequence of Tunes
05/16/2012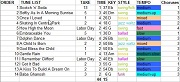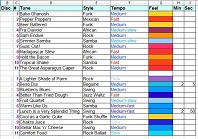 I decided on the sequence of tunes for the No Fret Cooking CDs before I finished recording all the tunes. I had to do it this way so we could include information about the tunes in the manuscript of the book that we sent to the publisher.
To map out the sequence of tunes, I used a technique I'd used when producing my Act One CD. For Act One CD I'd created a spreadsheet to lay out the sequence of tunes based on key, style, and tempo. The spreadsheet for No Fret Cooking is similar. I've tried to create a sequence of tunes to create a mood, and gradually change that mood.
---
05/10/2012
Chakra Juice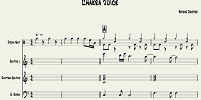 As I mentioned in an earlier post, one of the challenges I took on in composing music for No Fret Cooking was to compose a piece called "Chakra Juice." Because there are 7 main chakras, and each is related to a note, I composed the piece to go through 7 keys. Here it is:
---
05/10/2012
Good Deal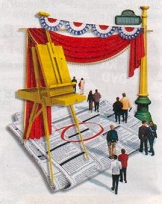 Recently I read a magazine article about finding good deals on entertainment. The sidebar read "Fun is where you find it. Consider these free or low-cost activities. Check newspaper ads and websites or call for imformation." One suggestion was: "Be serenaded by local entertainers at bars and restaurants, an inexpensive way to enjoy an evening." Actually, in the restaurant where I play regularly,Jonathan's Restaurant, the music is not just inexpensive, it's free! In the concert hall upstairs ticket prices can be pretty steep, but in the restaurant and lounge the music is free. The restaurant owner pays the band in order to provide a service to the customer. Buy a meal or a just sit at the bar and have a drink, and get free music. Good deal!
---
04/27/2012
Scale exercise 1-2-3-7-6-5-4-3

I posted a new scale exercise on my lessons page. All 12 keys, good reading practice.
---
04/25/2012
Better Than Fried Dough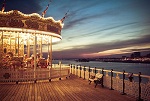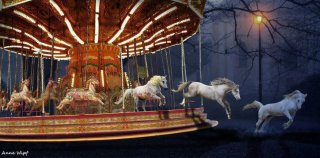 The No Fret Cooking project was a lot of work: compose, arrange, perform, and record 22 original songs, then produce two master CDs. But it was a lot of fun.To be honest, I composed fewer than 22 tunes, because I used a couple of tunes I'd composed years ago. Even so, it was a lot of work. I'm pretty happy with the results.
Many of the tunes were inspired by recipes in the cookbook. "Better Than Fried Dough" was inspired by the recipe for -- well, you'll have to wait until the cookbook comes out to find out what the recipe is. But I associate fried dough with country fairs. In composing the tune, I was imagining one of my daughters at a fair, hearing the music from the carousel, and then getting on the ride. I imagined the wooden horse leaving the carousel and taking my daughter on a flight up above the fair, up above the clouds. I tried to capture that feeling of freedom and escape. Here's the tune:
---
04/18/2012
No Fret Proofs

The proofs for No Fret Cooking arrived yesterday. That includes the proof for my two CDs, which will be included with the book. Over the next few days we'll proof the book and the CDs. If everything looks good, it could be released in a few weeks. The cookbook looks great and on my initial listening the CD proofs sound good. There's one noise on one tune, which could have been on my master, or could have been introduced in production, so I'll have to check that out.
---
04/04/12
Topic Index Video
When I was teaching at Berklee, I took advantage of every opportunity to attend the clinics, especially those by the great teachers there: Gary Burton, John LaPorta, Herb Pomerey, and so many others. John LaPorta often gave clinics about improvisation, and he would always say, "Improvising is not just about playing the right notes."
In my Player's Journal I've written about some of the things I learned from those clinics, and about my never-ending quest to play more than "just the right notes."
I've created a Topic Index in my Player's Journal to make it easier to find all the entries about a certain person or topic, such as "John LaPorta" or "Kenny Burrell" or "solo guitar."
I recently created a video showing how to use the Topic Index. I hope with will inspire some guitarists to further explore the ideas offered by the great teachers and players.
---
03/27/2012
On to Infinity



I sent the 2 CD masters for No Fret Cooking off to our publisher, Infinity Publishing, last week.
While Mal was writing the cookbook, she would prepare the recipes and I'd get to try them. One recipe that I liked a lot was salmon wrapped in endive. Mal asked if I could suggest a name for the recipe, and I came up with "Sam Endive." The name suggested a TV detective, sort of a cross between Sam Spade and Peter Gunn. I had been working on an exercise -- pentatonic scale with passing tones -- and I realized it contained the germ of the Peter Gunn theme, so I turned it into a tune, named the tune "Sam Endive," and included it on the Music to Cook By CD that goes with the cookbook. Here's a snippet from the CD:
---
03/12/2012
Cool Take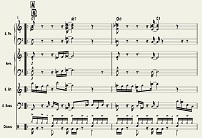 I've been very busy working on the music for No Fret Cooking. Here's a clip from a tune I recorded today. The tune is "Cool As a Garlic Cuke," and this clip includes the tail end of the melody, the solo, and the start of the out chorus. The drums, clavinet, and snyth are Notion output. The rhythm guitar is my Aria, neck pickup. The melody is the Aria, both pickups. The solo is the Aria, neck pickup. The tone on the solo is a tone I haven't used since the 1970's, so I really had fun recording that. The bass is my 1965 Mosrite. I guess, for me, this is roots music.
---
01/06/2012
Composing the Chakras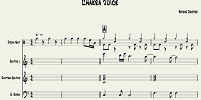 Mal has a Rieki client in Cambridge, MA. About twice a month we drive down there, Mal spends a couple of hours with her client, I walk down the street to the local pub, order up a Guinness Extra Stout, open my computer, put in my Etymotic high-def ear buds, fire up Notion, and compose music for a couple of hours.
Today I worked on a tune for the No Fret Cooking CDs, called "Chakra Juice." Mal had given me information about each of the seven chakras. Each is associated with a note, a color, and certain features. For example, the root chakra is associated with the note C, the color red, as well as grounding, abundance, and joy.
I composed two chakras, and the start of the third. I'm quite happy with how the music is coming out for this piece, and will post a sound clip in a future journal entry.
---
01/03/2012
A Brief History of Steve


I started college as a pre-med major. All through elementary school, junior high, and high school, my teachers had told me I was very smart, so I had to become either a doctor or a lawyer. After a year and a half of pre-med, I said to myself, "What am I doing trying to become a doctor? I can't stand the sight of blood!" I changed my major to English. In my senior year I said to myself, "What am I doing? I can't make a living reading books!" So I took some education courses and got certified to teach English. After I graduated, I couldn't find a job teaching English, but I did find a job teaching guitar in a small music store. Two years later I applied to teach guitar at Berklee, and, thanks to Bill Leavitt, was given the chance. I taught guitar lessons and labs, harmony classes, and -- since I had a degree in English -- many English classes. After 25 years of teaching at Berklee I got fed up with faculty politics and resigned. Since it was the peak of the dot-com bubble, I went into software engineering, for 14 years. Last summer I retired from software engineering, and now I spend all my time playing jazz gigs (about 120 a year), composing, arranging, recording, and occasionally teaching.
And now I think of my life as vintage wine

from fine old kegs

from the brim to the dregs

and it poured sweet and clear.

It was a very good year.
---
01/02/2012
Gigging into the New Year



The year 2012 is off to a good start with gigs.
John Melisi and I started off with a New Year's Eve gig at Jonathan's Restaurant.
John and I have played Saturday nights at Jonathan's Restaurant for about four years. In January we'll be adding Friday nights as well.
I first met John several years ago at Christopher's Third Street Grille when I was playing a solo gig there. John sat in one night, and we hit it off so well together musically, that the solo gig became a duo gig. We played there together for several months. Recently Christopher asked us to return, so starting in January we'll be playing Sunday brunch there.
I hadn't been playing many solo gigs recently, and I was getting a little rusty on my solo repertoire, so I approached Scott, the owner of the Barley Pub about doing a happy hour solo gig there. Scott was willing to give it a try, so we booked six Wednesdays, starting in January. Here's the gig poster.
Looks like 2012 is going to be a musical year!
---