Steve Carter at Foobar
Jazz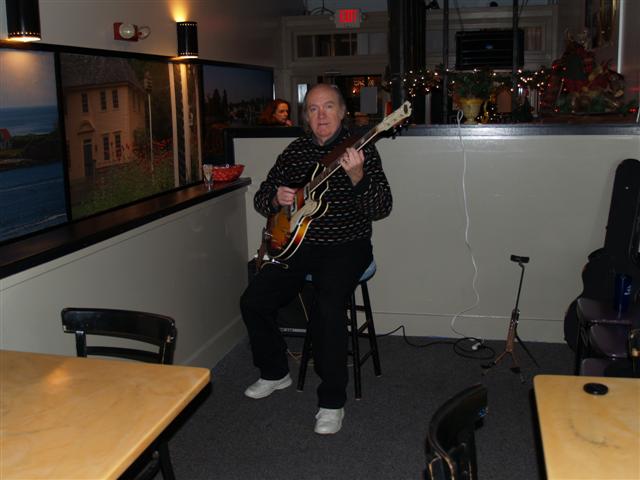 Steve Carter at Foobar
Jazz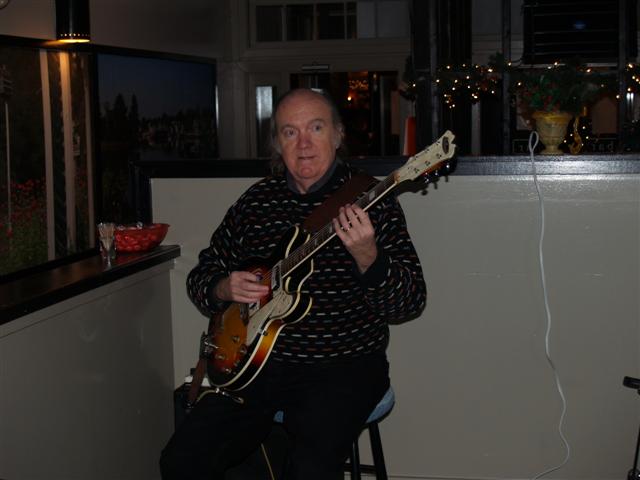 Steve Carter at Foobar
Jazz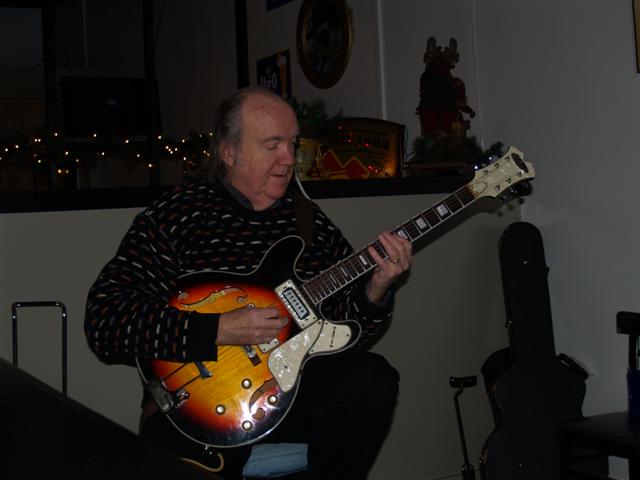 Steve Carter at Foobar
Jazz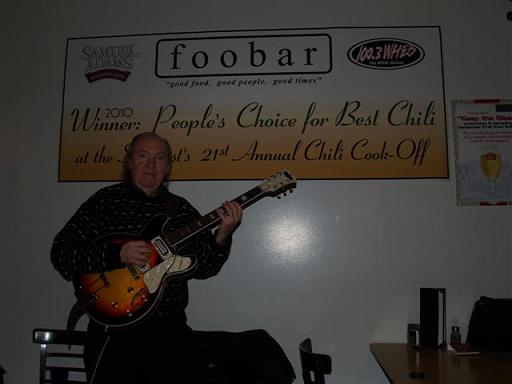 Steve Carter at Foobar
Jazz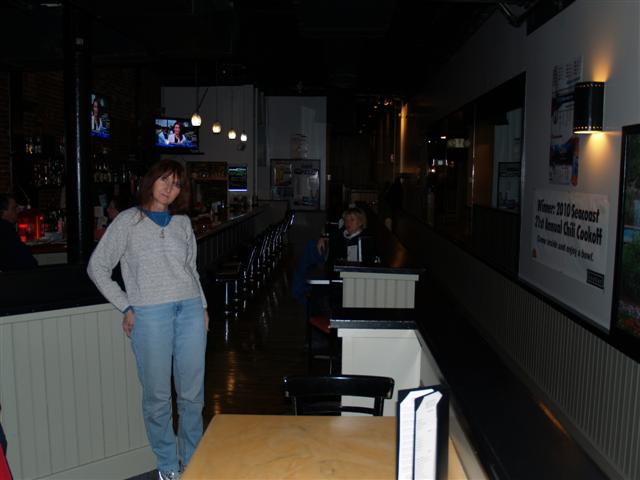 Steve Carter at Foobar
Jazz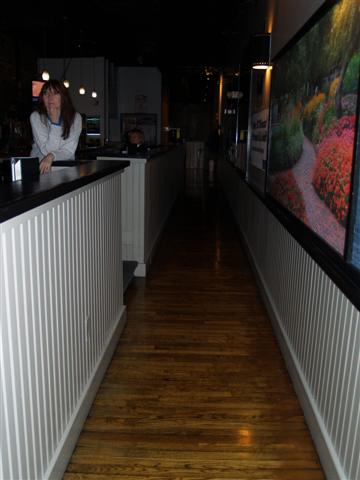 This gig journal is about an ongoing gig, I'll be revising it over time, and including new sound clips, so check this page frequently for updates. -- Most recent update: December 19, 2010
I'm playing Thursday evenings at Foobar, starting in December of 2010.
The Room
Foobar comprises three separate areas. On street level there is the bar and the dining room, and downstairs is another bar and the stage. I play in the bar on the street level. When you enter Foobar there's a hostess station and to the right of that a long corridor that leads to the dining room in the back. Along the left of that corridor is the bar. At the end of the bar nearest the door, there's a small area with a few tables. We moved some of the tables, and that's where I set up, so I have my back to the door, and I'm facing the bar.
The acoustics are ideal for solo jazz guitar. The high ceiling and the long corridor create just the right amount of reverberation, and the corner where I sit intensifies the bass notes slightly, so the sound is warm and rich, with plenty of sustain.
---
December 9, 2010
Since this was my first time playing in the bar, and I wasn't sure what the clientele would be like, at the beginning of the night I stuck with recognizable tunes. "Georgia," really demonstrates how the room supports sweet highs along with fat bass notes. During this tune you can hear the hostess and customers as they walk past me down the corridor to the main dining room. Sometimes playing in restaurants is an interesting exercise in concentration!
Georgia On My Mind
As the bar filled up, my soloing picked up the energy in the room. My solo on "Girl from Ipanema" turned out much more energetic than usual, but seemed to fit the occasion.
Girl from Ipanama
Often on a solo gig, I'll play one chorus of walking bass with chords. On "A Foggy Day" this turned out especially well. The bass line appears to have an independence from the chords, which is what I was after, and the chords have a kind of piano-like fullness.
A Foggy Day
---
December 16, 2010
It took me about 20 minutes into the first set to start to warm up and feel comfortable. On "You Stepped Out of a Dream" I started out well enough, but without a lot of feeling; as I got into my solo, I began to feel more comfortable with my phrasing.
You Stepped Out of a Dream
---
Over the years I've played John Lewis's "Skating in Central Park" many times. I recorded it on my first solo CD, Act One . On this gig I came up with some syncopated comping as part of the solo, which balanced nicely with the single-note improvisations, and the descending bass line on the bridge.
Skating in Central Park
---